Where the Oceans Meet, Bhargavi C. Mandava's debut novel, unfolds in 25 story-chapters.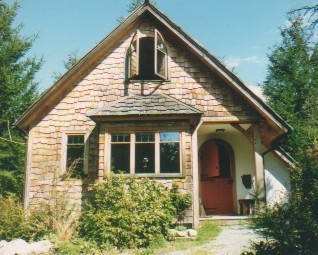 Ms. Mandava's poems have been included in the collections—Indivisible, An Anthology of Contemporary South Asian American Poetry, Another Way to Dance, American and Canadian American Poetry and Through A Child's Eyes, Poems About War.
Her essays appear in Listen Up, Voices from the Next Feminist Generation and several other anthologies.

"A vision delicate and disturbing as an eyelash in the mouth, illuminating diverse lives—lorry drivers, college students, heart surgeons, striptease artists; Mandava captures moments of terror and elation and acceptance that make us re-examine our own moralities."
—Chitra Divakaruni, author of Mistress of Spices
In 2013, Ms. Mandava took part in Voltage Poetry, an evolving project of reflections on the turns in poems. In April 2010, Ms. Mandava read her poetry at Machine Project in Echo Park at the Los Angeles launch of the poetry anthology Indivisible. On February 28, 2008, Ms. Mandava and artist Mark L. Sylbert performed "Appetite" as part of the Copper Current Salon in Chinatown, Los Angeles. Ms. Mandava's story "Wine Boy," which was published in the Konundrum Engine Literary Review, was read by actor Bernard White at the Billy Wilder Theatre at the Hammer Museum in March 2007 prior to a screening of Vidhu Vinod Chopra's film Eklavya as part of the Indian Splendor Film and Arts Festival.
Copyright (C) 1995-2013 Bhargavi C. Mandava